Welcome to
Tri-City Animal Hospital
Established in 1934, it has been proudly serving the Elgin area for 76 years. In 1970, Dr. Donald J. Bone bought the practice, tore down the original house, and built our current facility. In 2015, Dr. Bone sold the practice to Dr. David Luaces.
​​​​​​​
We are a full service, small animal veterinary practice. Our doctors and staff specialize in providing the most professional care possible for your pets.

Our practice is very proud of its family-like environment. We want to make sure that you feel comfortable in knowing that your pet's care is our top priority. Our doctors take pride in getting to know your pets, while our friendly receptionists get to know you on a more personal level.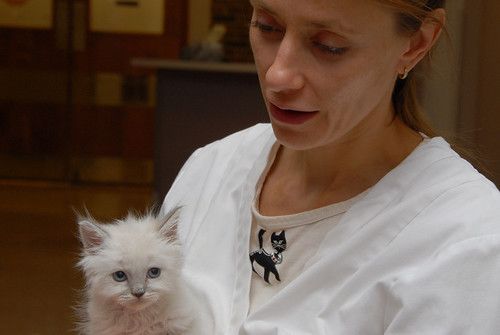 Jennifer Creed, DVM
Dr. Jennifer Creed is a life long animal lover and an experienced veterinarian. She graduated from Benedictine University and University of Illinois College of Veterinary Medicine. She brings a vast amount of medical and surgical experience from over a decade by working in a small animal ER. She also is continuing her education in veterinary dentistry and laser surgery and advanced soft tissue surgery. Dr. Creed lives with her husband, 4 children, 3 dogs, 5 ragdoll cats, 2 horses, and a cockatoo named Jim.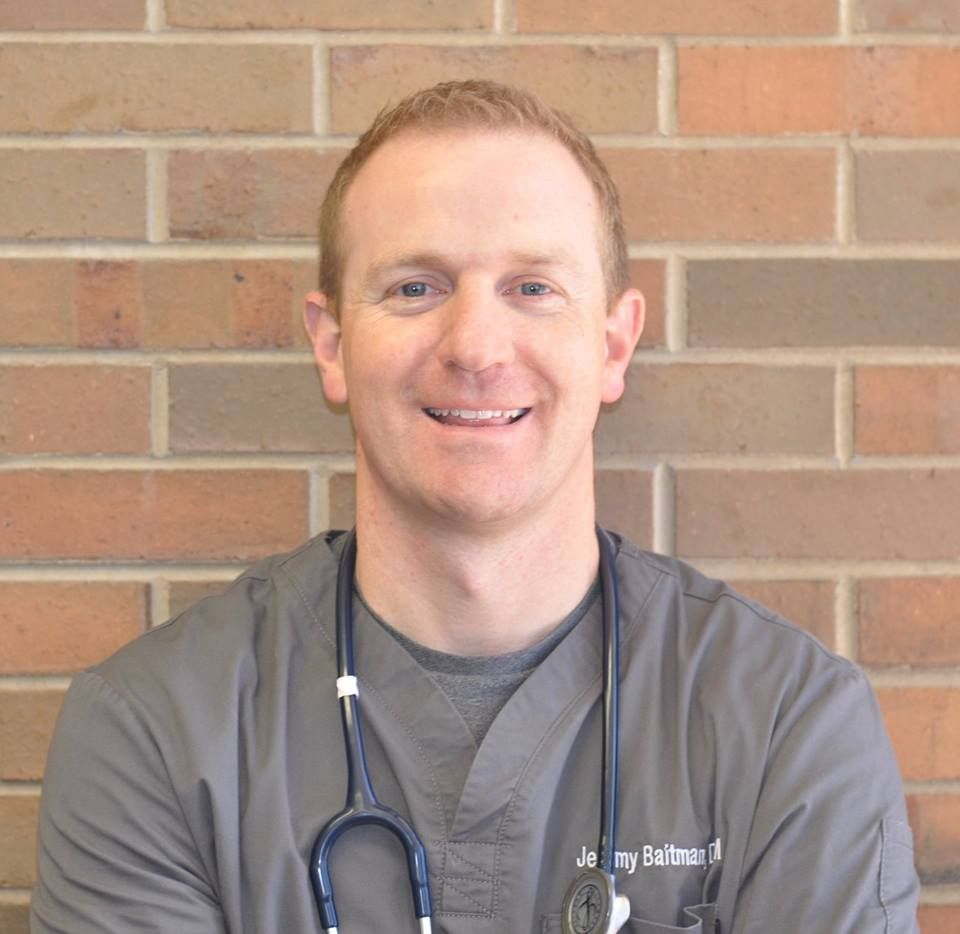 Jeremy Baitman, DVM, Medical Director
Dr. Jeremy Baitman was raised in southern Illinois and earned a degree in Biology from
MacMurray College in Jacksonville, Illinois and then Doctor of Veterinary Medicine from
University of Illinois at Champaign-Urbana. He has extensive training and 14 years of
experience in emergency medicine and surgery in addition to general practice in preventative care, elective surgery, dentistry, and management of chronic conditions. Additionally, he pursued a practitioner sabbatical in small animal ultrasound imaging through Purdue University. Some of Dr. Baitman's professional interests include preventative care, wound management, emergencies, kidney and urinary tract disease. When free time allows, he enjoys spending time with his family and friends, playing with his dog Bodie, playing and watching most sports, getting "outdoors", and traveling. Dr. Baitman believes it is important to tailor his patients' care to their unique circumstances and to be as helpful as possible to each patient's caregiver. Through Tri-City Animal Hospital, Dr. Baitman believes we can help strengthen the bond between a personand their pets through excellent veterinary care and communication.
You are always welcome at Tri-City Animal Hospital.

​​​​​​​To make sure our doctors have a sufficient amount of time with their patients, appointments are needed. This appointment time is for your pet's exam, for diagnostic testing, and for any questions that you may have for the doctor.

Walk-ins will be worked in to our daily schedule whenever possible, however on some days it might be necessary to reschedule. Emergency cases will be taken care of as promptly as possible.

​​​​​​​Our entire staff is looking forward to meeting you and your furry friend. Please feel free to contact us if you have any questions.